Welcome to me and my World.
If your visit must be brief, at least stop by
my Travel section, the original impetus
for the creation of this site.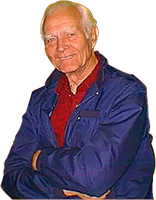 (Click my picture for a greeting, and for a another picture, click here)
Charles E. Jacobson Jr.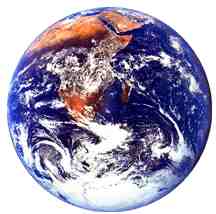 "All the world's a stage,
And all the men are merely players:
They have their exits and their entrances;
And one man in his time plays many parts"
William Shakespeare

Entrance: Born November 11, 1910, the first born of Charles E. Jacobson and Winifred Austin Osborne Crocker in Perth Amboy, New Jersey.

Education: Public School: Elementary, Secondary, and High School
Trinity College, Hartford, CT 1931 B.S. (check out Trinity College's Austin Arts Center)
Cornell Medical College, New York, NY 1935 M.D.
University of Minnesota, Minneapolis, MI 1943 M.S.
Academic Honors:
Phi Beta Kappa Trinity College
Alpha Omega Alpha Cornell Medical School
Sigma Xi University of Minnesota
Community Services:
President of Lutz Junior Museum
Founder and Life Member of Manchester Historical Society
Founder of Manchester Memorial Tree Program
Chairman of Manchester Beautification Committee
Charter Member of Manchester Land Conservation Trust, Inc.
Member of Board of Trustees, Manchester Choral and Symphony Society
Member of Manchester Drug Advisory Council
Member of Drug Abuse Education Committee of Connecticut State Medical Association
Member of Governor's Workshop on Air & Water Pollution
Certificate of Appreciation, CT State Dept. of Health (Fluoridation)
Chairman, Manchester United Fund (3 years)
Board of Directors, Manchester Chamber of Commerce (2 terms)


Manchester Chamber of Commerce Web Page
Hobbies
Tennis
Skiing (Chalet at Magic Mountain, Vermont)
Hunting (Wildfowl @ Upland game)
Archaeology (Mayan & Incan)
Travel (skip to my travel page)
International Affairs
Apple Computer User Groups
Peace Associations
Over the years I have been interested in many organizations for the promotion of peace, each working for peace in unique ways. Please follow the above link to a page I have created describing some of my favorite peace associations.

Other Interests, Accomplishments, or Concerns
Read A Strange Malady, a poem I wrote in 1981
Read a letter I wrote upon the death of Dr. Amos E. Friend
Read my words at the Memorial Service for Ruth Friend
Read some reflections I have on the aging process, and my aging in particular, as I pass 90 years old.

Family
See pictures of my family's Christmas 2001 trip to Cancun, Mexico.

Exit: As the "Bard" has said we all make our entrances and exits, and it is my hope that at my death not much will be made of it. It is as natural to die as to be born. I hope these final words, my requiem, might be the only words uttered at my passing. Any other words would be unnecessary.
Charles passed away on May 25, 2010 in his own bed and surrounded by family. He was 99½ years old. According to his wishes, his ashes were spread on the grave of his parents, Charles and Winifred Jacobson, a few miles from where he grew up in Perth Amboy, New Jersey.
---
Major Interests and Concerns
International and Domestic Affairs:
World Federalists Association - I have been an ardent World Federalist for over 40 years and have always believed that there is an alternative to war if only society can be made to accept the Rule of Law. Though we like to believe that as Homo Sapiens we can use reason to settle our differences we are nonetheless animals and have only 6000 years of cultural evolution. As animals we fight when cornered and warfare has been Man's chief occupation since the dawn of civilization. We have gone from clans, to tribes, to cities, to city states and to nations and the only way we have been able to live among ourselves in these units is through the instrument of Government. I have accepted the thesis that there is no peace without justice, no justice without law, and no law without government.


The World Federalist Movement, another world federalism organization, is headquartered in the U.N. at 277 U.N. Plaza, New York, NY. Its goal is a just world order through a strengthened United Nations. Its president is Peter Ustinov and its executive secretary is William Pace. Its web page is at http://www.worldfederalist.org. Its main program areas are: 1) Strengthening the Rule of Law and Protection of Human Rights, 2) Democratization of the U.N., 3) Global Environmental Protection and Sustainable Development, 4) Peace and Security, and 5) U.N. Reform and Charter Change. WFM is an international nonprofit and educational organization with U.N. Consultative Status. The movement was founded in 1947 in Montreux, Switzerland, and it now has member organizations in 20 countries and individual members in over 60 countries.


Aside from the work of the WFA and WFM, an international effort to spread the gospel of world federalism is being conducted by the Parliamentarians for Global Action. This is an organization of members of the parliaments of many nations and they are usually effective speakers on behalf of the subject of world peace. They can exert considerable force in their respective countries. To be better acquainted with them, meet them at http://www.pgaction.org.


My own thoughts about world federalism are well expressed both in a letter that I sent to the editor of the Hartford Courant some time ago, and in a speech that I gave at a meeting of the Boca Raton, Florida chapter of Torch International, of which I have been a member for several years. Also note my activity in the halls of Congress advocating that we pay our U.N. dues, and view a picture taken of me with Robert Muller, deputy secretary of the United Nations for 30 years, as well as a picture of me with Glenn Olds, chairman of the board of the United World Federalists, and "Ike" Leighty, of the UWF and DOCA. Lastly, read a mock Nobel Peace Prize acceptance speech written by my granddaughter, Ellen Jacobson, to promote world federalism.
Planetary Citizenship - In 1977 I became a planetary citizen along with thousands of other concerned citizens. As such I was given a card indicating my membership and a passport issued by the Planetary Citizenship Registry of the World Association of World Federalists. Our pledge is noted on the back of my card. My passport, which contains a copy of Article XII of the charter of the U.N., has been recognized and stamped in Chile, Iceland, and Luxembourg. Note what happened when I presented my planetary passport in Rio de Janeiro, Brazil in 1979, as reported in the Brazil Herald, the largest English newspaper in South America. Also take a look at my passport and membership card.
United Nations - Ever since the United Nations was formed in 1945 I have supported this organization, but with the passage of time it has become increasingly evident that it's structure is inadequate to perform the many complicated tasks assigned to it. A limited world authority or supernational organization is necessary to do the job. In the meantime the U.N. is all that we have and it is imperative that we support and encourage it!


The General Assembly with one nation one vote is ridiculous and the Security Council without Germany and Japan is unrealistic. A change is needed.
United States Institute of Peace - For many years I have believed, along with many others, that we should have an Academy of Peace, much like our service academies. It makes sense to train our young men and women to fight in institutions like West Point, Annapolis, and the Air Force Academy and it also makes sense to teach them conflict resolution and Peace Diplomacy in an equivalent institution. Finally after much discussion congress granted us The United States Institute of Peace. Unfortunately it is not an academy but merely a grant of money to be expended in special projects most of which relate to conflict resolution.
World Affairs Council (of Hartford) - World Affairs Council of Hartford was founded in 1924 and was originally called the Foreign Policy Association. It's primary purpose was to bring to the citizens of Hartford news of world events that had an impact on our society. Prominent speakers were brought to this area and talked to our membership on matters in which they were acknowledged to be experts. Controversial matters were frequently handled by having speakers on both sides of the issue, and question and answer sessions were available for audience participation. I've been a member for over 30 years and have served on it's Board of Directors and it's program committee. It is one of the best extra curricular activities that I have ever been involved in.
World Affairs Council (of Florida) - The World Affairs Council of Florida is similar in purpose to that of the WAC of Harford. I have posted the organization's brochure from the 2003-2004 year to give an idea of the types of lectures it organizes.
A.F.I.O (Association of Former Intelligence Officers) - To assure the security of our country a well developed and sophisticated Intelligence Agency is imperative. In this regard the USA is well equipped with many security agencies gathering several forms of intelligence, and employing the very latest informational technologies.


There is a very fine way for the average American to keep abreast of the state of our Intelligence. By joining AFIO, one can be provided with weekly notes on the state of our intelligence efforts. A magazine is also published, and meetings are held. One does not need to be a retired officer as the organization welcomes the support of every interested American. The dues are nominal and the information for joining the organization can be procured by accessing their web site.
Partners of the Americas - Having traveled extensively in Central America and South America I've developed an interest and affection for my southern neighbors. Many of my fellow residents at the Mayo Clinic were from the southern hemisphere and I have visited them on many occasions. As a consequence I've been interested in any project designed to bring the United States and our fellow nations south of the border closer together. The Partners of the Americas does this and the Connecticut Chapter's sister state is Paraiba, Brazil.
D.O.C.A. (Defense Orientation Conference Association) - I have created my own small page about DOCA, to supplement the organization's own website. Please also view a picture of me with DOCA at the airforce academy chapel in 1999. Lastly, read an article by Mark Shields about the importance of a healthy relationship between civilians and the military in a strong democracy. Maintaining and improving this relationship is one of the main purposes of DOCA.
Fort Benning - In March of 2001 I had the privilege of visiting Ft. Benning with the Defense Orientation Conference Association (DOCA) and was impressed with the program that was designed to create the world's best infantryman. While there I also heard of the new program entitled "The Western Hemisphere Institute For Security Cooperation" and which has replaced "The School of the Americas." The reasons for this change is thoroughly explained in the article by the Hon. Louis Caldera, Secretary of the Army, which is appended. Also attached is a letter that I wrote to the editor of the Journal Inquirer newspaper of Manchester, Ct.
Negative World Opinion of the U.S. - The rest of the world holds a generally negative opinion of the United States, and it has several good reasons for doing so, which I explain here.
The Israeli-Palestinian Conflict - A very reasonable proposed solution to the territorial problem of Jerusalem. I have also included some information and my brief opinions about the more complicated dilemma involving the 5 million Palestinian refugees still without homes.
The Drug Problem: Marijuana - I believe that we should legalize marijuana in the United States, and I have written a few paragraphs supporting this opinion.
Taxes - Glance at an short article about U.S. taxes which illuminates just how many ways the government finds to take its citizens' money.
The Right to Work vs. Coercive Unionism - I have written a few paragraphs presenting my views about both the positive and negative effects of unions on workers' rights.
Letters to the Editor - Like most Americans who have grown up to love and respect our country I have found myself engaged and engrossed by it's political system and its processes. Since newspapers are an avenue of political expression I have resorted to Letters To The Editor to express my opinions and views on many subjects, some of which I have gathered together for my family to view, if interested. Many were controversial, some still are, and some are obviously dated or maybe moot. Hopefully they will be interesting and serve as a legacy of involvement.
Intellectual Interests:
Torch Club International - I joined the torch club of Boca Raton, Florida in 1992 and have enjoyed meeting with the group once a month while wintering in Florida. It is a social and educational organization that is both national and international in scope. It is required that those who seek admission have an academic degree or college affiliation of some kind. The meetings consist of a social half-hour which is followed by a dinner after which one is privileged to listen to a speaker who is renowned or well versed in his subject. Not infrequently the speaker may be a member of the Torch Club itself. A question and answer period is allowed to provide further enlightenment on the subject. The subject matter discussed covers a wide range of interests and is always worth while. One's circle of acquaintances is always enlarged by meeting with people with such interests. I can highly recommend this group, and have uploaded some information about the club and its history. Further information on this organization is accessible on its web site at: http://www.torch.org.
The World's great religions vs. Humanism - Please read copies of some articles I wrote in 1975, as well as my endorsement of a secular humanistic creed to replace religious mantras. I have also composed a page presenting and discussing several oaths, creeds, and commandments which have been spoken and observed by different groups throughout history. Lastly, here are some brief thoughts on Religion, War, and Taxation.
Archaeology - Archaeology provides a window into the past and has always interested me. This interest was magnified greatly after my trips as a ship surgeon which opened up the Inca world to me, and later the Mayan civilization. Please read a page I have composed detailing my impression of the Church of the Holy Sepulchre during my last visit. Also, I have found a very comprehensive website on archaeology at http://www.archaeology.org.
Genetic Engineering - I have created a small page on genetic engineering which includes my views and a few articles I have found especially relevant.
Historical Research - I have been interested in history and historical research my whole life.
The Wyllys Copper Mine: Early in my life in Manchester I was intrigued with the idea that a copper mine existed a short distance from my home and was prompted to look into its history. The following paper is the result of my study. A copy exists in the Connecticut state historical society.
The Pitkin Glass Works: William E. Buckley of Manchester, Conn. wrote A History of the Pitkin Glass Works and I provided many of the photographs as well as arranging for the publication of the book by the Allied Printing Co. of Manchester. After the book was published the committee thought a video story of the Glass Works might be of great interest, and together with Erland Johnson and Dr. Alfred Sunquist, I arranged for its production, utilizing the memories of many of the members of the Glass Works committee. Please visit a small page I have created with additional information and pictures.
Thoughts - I have recently begun this page to list thoughts I have from time to time.
Other Interests:
Travel - visit my travel page - Pat and I have traveled a great deal and on many occasions I have written a DAD-O-GRAM to our children so that they could have some idea of the places we have visited. Each was addressed to Dear CHA_WEL_DOR_SUE, the first three letters of our four children and the name of our chalet in Vermont. Should you want to read any of them they are available by clicking the travel link above.
Charitable Giving - Before one contributes to an unknown or unfamiliar charitable organization, one should access the NCIB, or National Charities Information Bureau, at http://www.give.org. They will provide information on the administrative costs of each organization, and the amount of money the charitable group actually receives.
Memorial Tree Program - I created this in the 1960s to beautify the town of Manchester. I have provided some information about the Memorial Tree Program and my involvement in it.
Thanksgiving Road Race Blood Bank Collection - I have put together some information about the Manchester Road Race and the blood drive associated with it. I have run the Thanksgiving blood drive in Manchester since 1989, and in 1999 had the honor of being the honorary chairman of the Manchester Road Race.
Computers - I use and support the Apple Macintosh. Please stop by Apple, Macworld, MacCentral, MacUser, Mac Home Journal, and MacAddict.
Current Passion: The Teaching Company - The teaching Company provides audio and visual tapes on a great variety of subjects and their quality is unsurpassed. The courses are taught by the most eminent professors at our American colleges and universities.
Holiday Letters - Every year before Christmas I write a seasons greetings letter to friends and family. You may read my 1996 letter, my 1997 letter, my 1998 letter, and my 2000 letter.
Goobers - These aren't actually a major interest of mine, but I have posted the image of a postcard I found which briefly illustrates the growth of the peanut plant, a major crop in the south.
Family - Meet me and my family, along with a friend, at Christmas 1998. Also, view a picture of me and my wife at our 25th anniversary.
And I thought I would end with a little humor.
Please visit my cartoon page.
Thanks for stopping by.
---
This page has been visited
times since 6/11/97.
Last updated 1/12/2014, with counter reading of 5508.
Please e-mail me with comments, questions, or corrections relating to this page.